De Reactacore van Middy is reeds een gekende hengel onder wedstrijdvissers, en niet alleen in Engeland en België. Uit deze range is de XT15 Reactacore Competion Carp stok in Engeland gewild als stevige 'pole' voor de karper, maar ook om met finesse de nodige kleine vis binnen te slepen.
Geen karper te groot voor de XT15 Reactacore Competition Carp pole …
Elastiek 22
De Competition Carp pole zit in een pack met een 11,5 meter of 13 meter hengel die een sterke elastiek nr 22 kan hebben. Witvissers met de eerdere versies van de XT15 kunnen de delen straffeloos en zonder moeite uitwisselen met deze nieuwe, die als extraatje Maximus Wrap versteviging op de 'joints' heeft gekregen van Middy.
Familiebedrijf
De 13 meter versie heeft ook DNS nummering voor precieze afstandvisserij. De naam Reactacore staat voor tophengels van een ervaren topmerk dat vanaf 1968 als familiebedrijf altijd kwaliteit levert! Klik hier of op het logo hierboven om de Facebookpagina van het Middy Benelux team te volgen.
Meer info: www.middytackle.com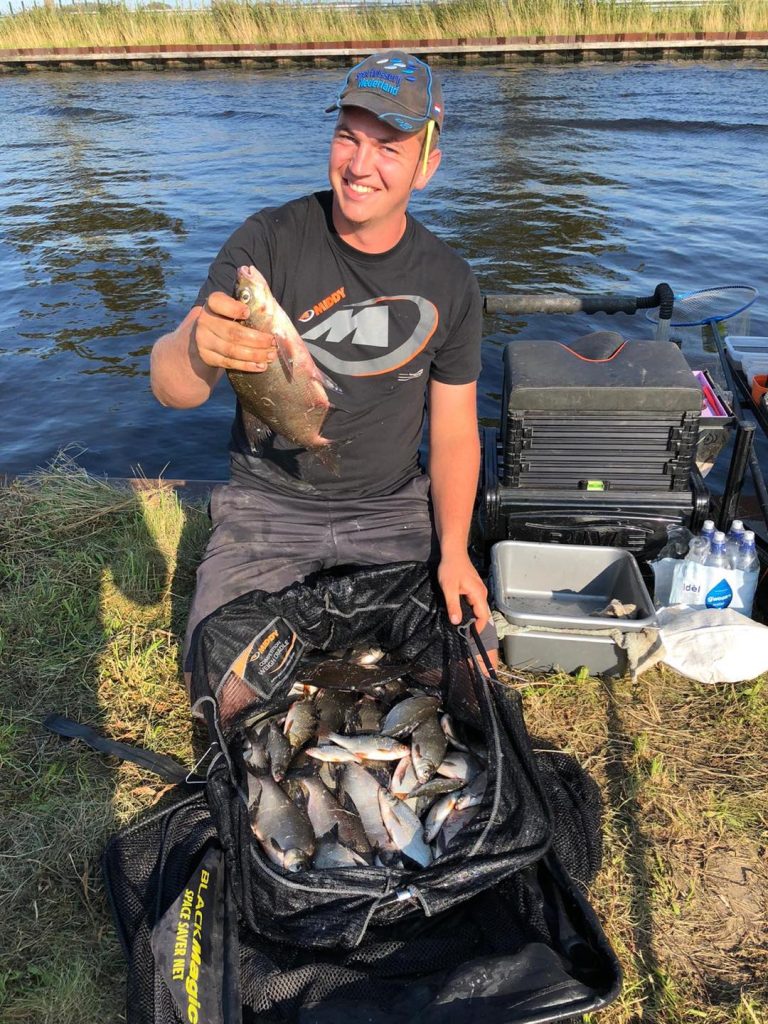 Joep Cox van Team Middy.